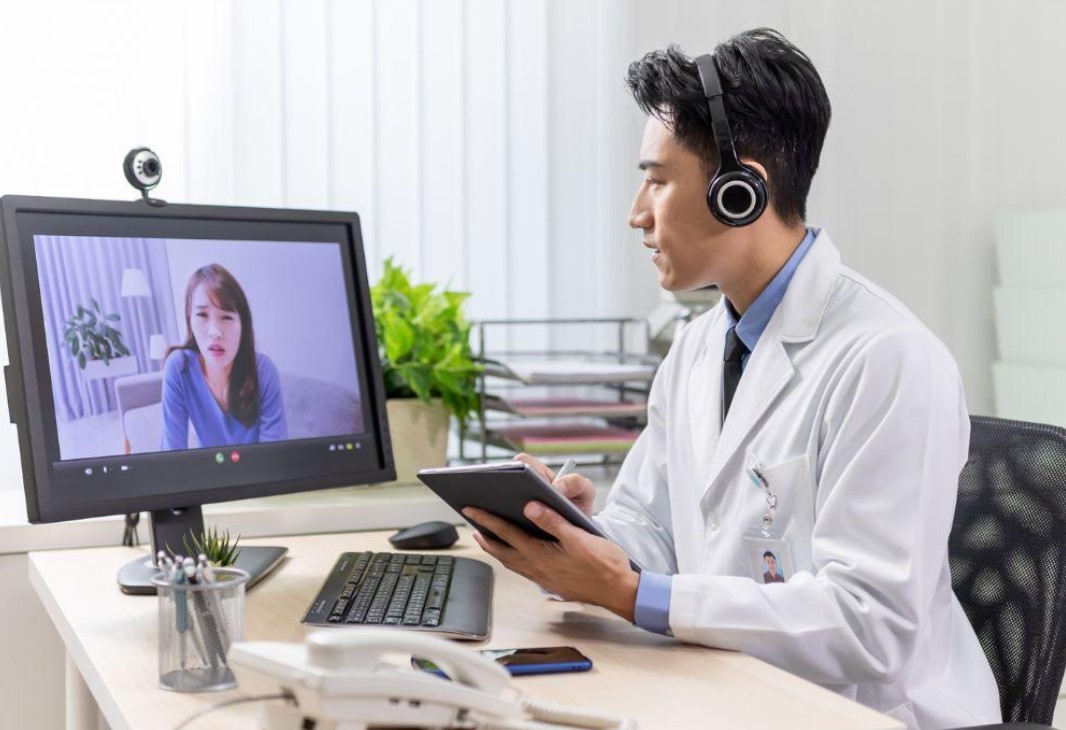 Telemedicine got a much-needed boost at the height of the COVID pandemic. While doctors' offices and hospitals were shut down for all but critical care, telemedicine provided a way for doctors and their patients to stay in contact. But the COVID emergency is now over. So where does telemedicine go from here?
Forbes Councils member and contributor Jiang Li recently put together a piece speculating on how telemedicine moves forward from this point. Although the piece mentions five different types of telehealth as referenced by the HIPAA Journal, Li focuses on just two of them: real-time telemedicine and remote patient monitoring (RPM).
Li asserts that these two particular telehealth strategies will be the keys to driving telemedicine in a post-COVID world. It is hard to argue against such reasoning.
Real-Time Telemedicine
It should be noted that telehealth and telemedicine are technically two different things. Telehealth is the broad application of remote technologies to administer the various aspects of healthcare. Telemedicine is specific to just the clinical aspects.
When we talk about real-time telemedicine, we are actually talking about what the industry refers to as 'synchronous telemedicine'. In other words, it is delivering remote healthcare services in real time by way of video chat, remote diagnostics, and other solutions.
It stands to reason that real-time telemedicine will play a key role in a post-COVID world for the simple fact that delivering services to patients is where the proverbial rubber meets the road.
Better Technologies Will Prevail
To the extent that real-time telemedicine helps determine the direction of telehealth more broadly, technological capabilities will be an important factor. Better technologies will ultimately prevail.
At CSI Health, medical kiosks manufacturer, the emphasis is on designing healthcare kiosks, mobile diagnostic units, and other tech-heavy telemedicine solutions that incorporate on-board diagnostics in real time. For example, CSI medical kiosks can be equipped with tools such as ECG/EKG, glucometer, ultrasound, and pulse oximeter. This level of diagnostics takes video consultations between doctor and patient to a whole new level.
Remote Patient Monitoring
For telemedicine to prove beneficial, it has to offer at least some things that do not have any equivalent in the traditional model. RPM fits the bill. By definition, remote monitoring cannot take place in the office. It can only be accessed remotely.
How does this benefit healthcare delivery? From the patient's perspective, RPM cuts down on the number of required office visits. It reduces the inconvenience of keeping the doctor informed. It offers the confidence of knowing that the doctor always has access to monitored data.
From the doctor's perspective, RPM allows for constant monitoring without having to dedicate precious office resources. The office sees fewer patients sitting in the waiting room. There are fewer administrative tasks because patients are not visiting as often. The list goes on and on.
Better Health Outcomes
It stands to reason that RPM should lead to better health outcomes, on average. Through RPM, a doctor can keep track of vulnerable patients for the purposes of acting preemptively. RPM leads to better diagnosis, better prognosis, and more effective treatments.
Better outcomes lead to lower patient costs. They lead to better overall health. And at a time when outcomes play a more important role in keeping regulators happy, anything that helps improve them is welcome.
Telemedicine came into its own during the COVID pandemic. We may pull back a bit, but it is impossible to put the telemedicine genie back in the lamp now that it has been set free. Watching how it matures in a post-COVID world will be interesting, if not downright exciting.
Related Posts